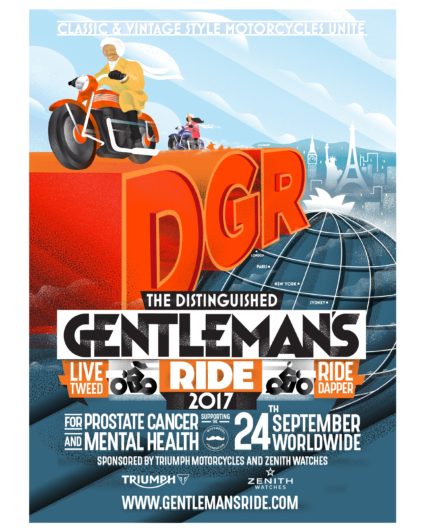 Register now at gentlemansride.com for the DGR 2017, a global charity event uniting dapper riders with classic and vintage style motorcycles on Sunday September 24th 2017.

Our mission is to raise awareness and funds for prostate cancer and men's mental health on behalf of charity partner the Movember Foundation, with the verses below a very touching reminder of why we join the gentry.
"Upon this day we proudly unite, to support men's health and join in the fight.
Our fathers, our brothers our uncles our friends, to you we reach out for your lives need not end.
We ride for awareness, raise funds for the plight, to defeat prostate cancer and bid suicide goodnight.
We hold out our hands they're here for the taking, it's time to join the gentry, in history we are making."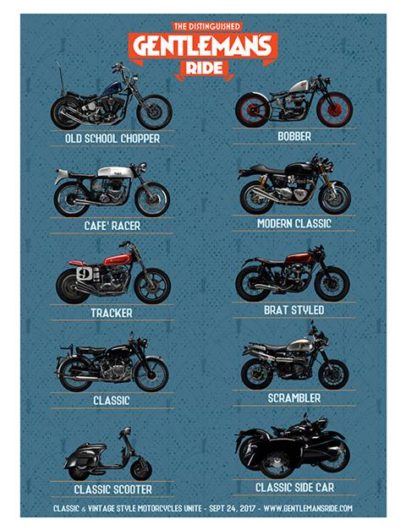 More coming on local times here in the Tampa Bay area!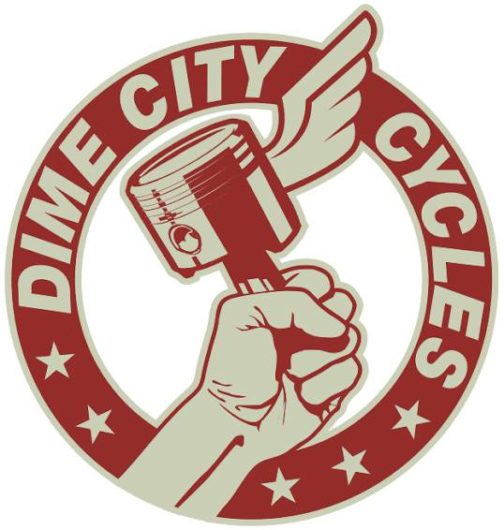 Dime City is the usually the start or finish point and they are always involved thanks guys!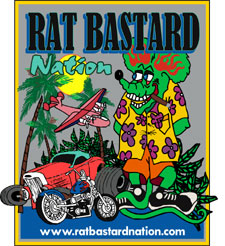 Plenty or RAT BASTARDS will be there, dressed nice, but still RAT BASTARDS at heart!