Well after some indecision and a little more wondering, and thinking about it. I am going back to Bonneville in 2017. I am 70 now and will be when I go in August this year, so father time looked at me and said, " son maybe it is time to go to Bonneville again!" So with asking the wife and myself again, I am going.'
Bert Monroe set his last record at Bonneville when he was 70 and I will be trying for my first record too! I have the Bike, helmet, suit and materials to go, so now is the time. See below: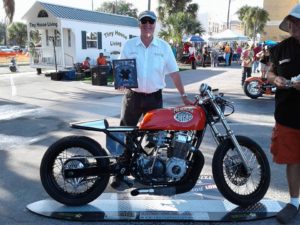 I have the way to get there and a great guy I going with this time, Steve "Brew" Garn. Remember we went together in 2016 and had great adventure!
See and ride along with us on our next great adventure here at www.Ratbastadnation.com !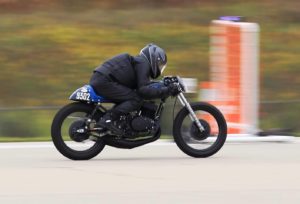 So this year 2017 should be a great time…if you want to follow my adventures then sign up here and you can get an email only when I post something on this website…NO spam…I hate SPAM… just an email when and only when I post something here. I usually post on Facebook but you only get about 10% of that, so this the best place to follow this HIGH adventure.
Me and Steve around St.Louis in 2016
Thanks a welcome to the next BIG adventure!
Bonneville here we come!